Shower Screens
Evolution 90 with Panel
The addition of an infill panel allows the Evolution to be enlarged to suit even the largest bathroom, while keeping the door at a convenient size.
The frameless door with panel maintain the airy, spacious feel.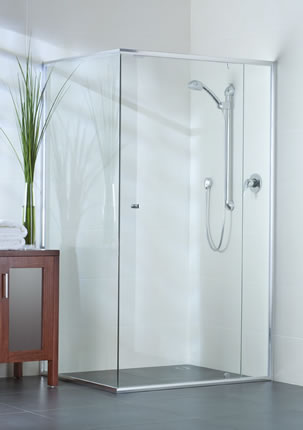 FEATURES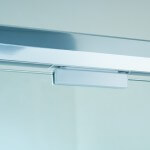 magnetic closing catch
High traffic bathroom? No problem. Positive-close magnetic catch ensures the door closes perfectly in line, every time.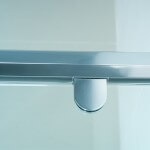 pivot patch fitting
Elegant and unobtrusive door pivots are colour matched to co-ordinate with the frame.
Stainless steel hinge pins are designed to give a lifetime of trouble-free use.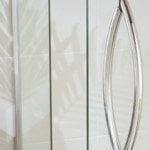 optional stylish handles
Optional handles offer an even more elegant look to enhance any enclosure.
D handle or finger pull available.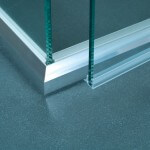 uniquely shaped profile
The integrated Evolution profile directs water back into the shower area for ease of cleaning in a modern slimline frame.