NEW MOBILE SHOWROOM
We pride ourselves on being a friendly and innovative Geelong based company – NOW with our mobile showroom - WE COME TO YOU! Offering the convenience of our door to door service, you can have one of our expert customer service representatives discuss your specific requirements all in the comfort of your own home. Simply call the mobile team on:
Ocean Grove                Grovedale      
             03 5256 2985           03 5245 8228                  Due to current lockdown rescrictions our Ocean Grove factory showroom will be open with limited hours, our new hours will be Monday to Friday 9am to 12pm. Weekend showings available by appointment only.
Sorry for any inconvenience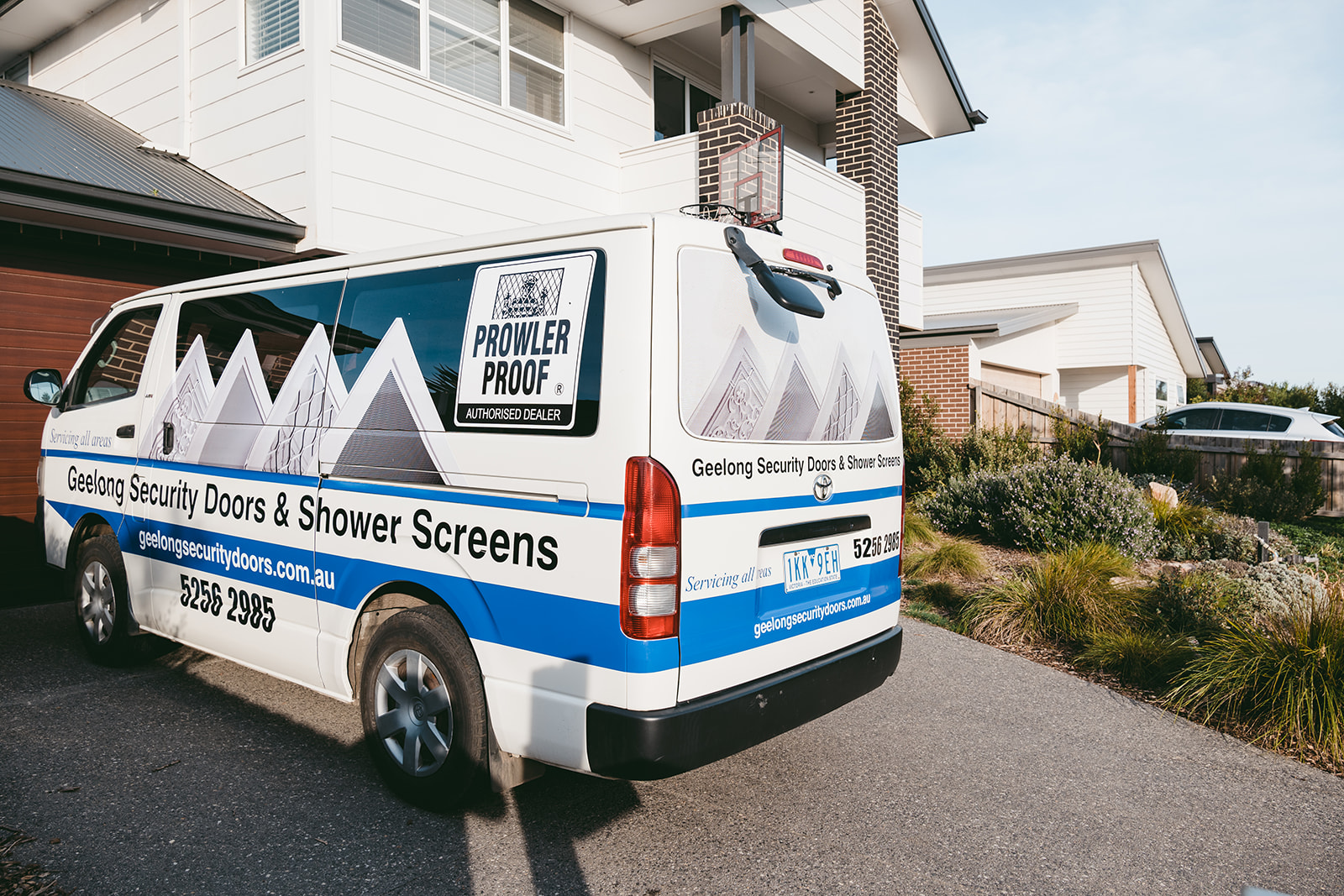 We are open and are providing the following health and hygiene practices:

          Using hand sanitiser before and after each customer meeting
          Using disposable gloves for all measures and fitting
          Disinfecting all sample products before and after every use
          Practising social distancing

 Thank you for working with us during these uncertain times.
38 Everist Road
Ocean Grove, 3226
Tel: (03) 5256 2985 Grovedale Mobile Showroom
Tel: (03) 5245 8228
EMAIL :  sales@geelongsecuritydoors.com.au
CONTACT US
Please complete the form below - we will do our best to contact you within 48 hours.