The largest manufacturer of Security Doors in the Geelong Region.
Geelong Security Doors are a proud, local family owned and operated manufacturer of security doors, security screens and fly screens, delivering over 30 years of experience and exceptional results to satisfied customers throughout the Geelong, the Surf Coast and along the Bellarine Peninsula.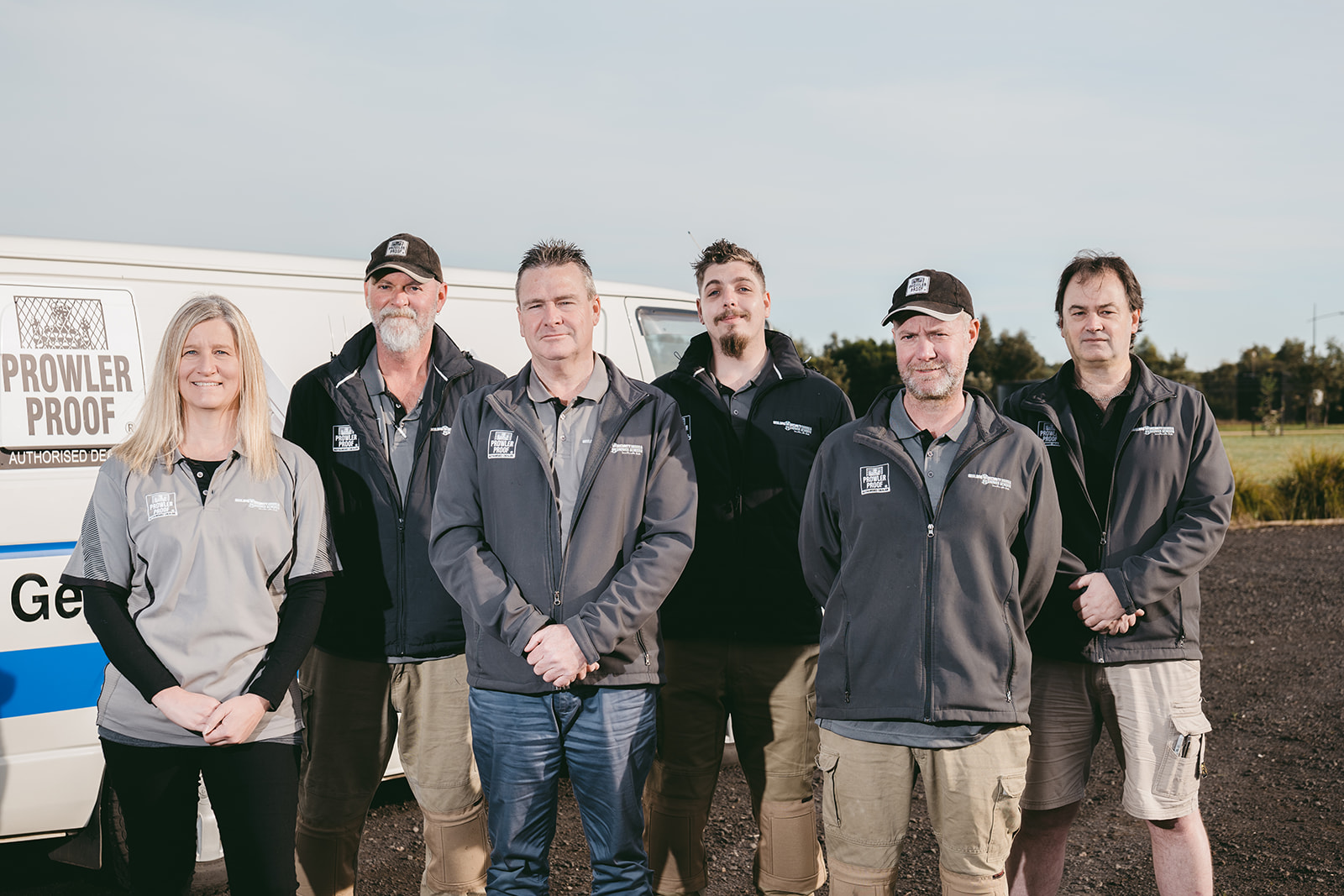 With over 30 years experience, we promise no fuss expert, friendly & professional service every time.
Our qualified specialists guarantee a no fuss professional service every time. With a 10 year workmanship warranty, rest assured that your job will be adequately covered under all circumstances. It is our approach to an efficient service from start to finish that has ensured our reputation for excellency.
Feel free to browse our huge online range of quality products at competitive prices. Alternatively, come visit us at our factory and showroom location at Ocean Grove, where our friendly staff will greet you with all the answers to any of your queries.
Why Prowler Proof?
Prowler Proof is Australia's only welded security screen…and the only security screen made in a world class fully automated factory. These two facts combine to make Prowler Proof a superior product at a competitive price. We are the only security screen manufacturer in Australia to offer a 10 year replacement warranty. You will quite simply get a new product if your Prowler Proof product shows defects in workmanship or materials within 10 years from the date of manufacture. No ifs, no buts…no paperwork. Prowler Proof is a 100% Australian owned and operated family business. We have manufactured high quality security doors and window screens since 1984.
Prowler Proof today …
Prowler Proof manufactures Australia's best residential security screens in Australia's only world class manufacturing facility. Produced in a computer controlled hi-tech environment, Prowler Proof costs no more than old fashioned security screens with screws or rivets, put together by hand. Still Prowler Proof is stronger, looks better and offers better corrosion protection than any other security screen. You don't have to take our word for it: Prowler Proof has passed every conceivable test with flying colours and all test results are available right here on our website.