At first glance Prowler Proof's Diamond designs look similar to other security screens. But have a closer look.
You'll soon notice that there are no visible joints – it looks and feels like the security screen is made in one piece. Which is not far from the truth. Prowler Proof's security screens are not held together by screws or rivets, they are welded. This adds strength…and good looks. You can choose between the Small Diamond and the Large Diamond designs. Both are secure and economical – Small Diamond marginally more secure, Large Diamond marginally more economical. Both options are available as SnapLock – a unique production process that makes it possible to choose any colour frame to match a black mesh. Looks fantastic!

10 year replacement warranty on ALL products
Choose an application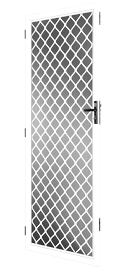 Hinge Door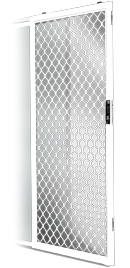 Sliding Door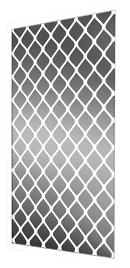 Window
No matter which Prowler Proof Diamond design you prefer, you'll get one of the strongest security screens on the market.
All designs have been put through the Australian Standards Security Test (AS 5039) and passed with ease. The 1,000 hour salt spray tests (AS 2331) are no match either. Even though they take place in an enclosed chamber at +35º C and almost 100% humidity with a solution saltier than sea water. You won't find a stronger diamond design security screen on the Australian market.
Quote
Featured Project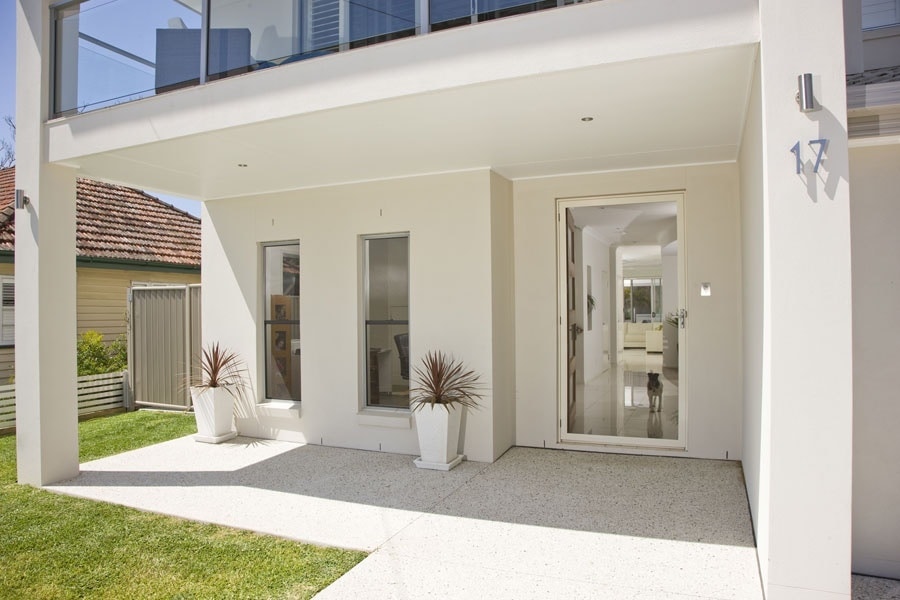 Modern brick and tile home – Jackman Street
See how various Prowler Proof products suit a modern brick and tile home. The entrance door and the sliding doors to the outdoor entertainment area are fitted with ForceField®, the rest of the house with Large Diamond and insect screens.
May 16, 2012