Shower Screens
A better semi frameless sliding shower screen
Meet Momentum, Pivotech's semi frameless sliding shower screen. Chic and sleek, the contemporary design and effortless function of Momentum complement any bathroom décor.
Don't let Momentum's good looks fool you, we designed this strong and practical shower for the rigours of daily use, Momentum's features allow for effortless cleaning with hardware engineered for durability.
Access a cleaner shower
At Pivotech, we understand the biggest challenge of a bathroom is keeping it clean. Our shower enclosures incorporate features to help. And you don't want to sacrifice style just to get a clean bathroom. Momentum's unique spring loaded carriages under the sill allow the door to be tilted for greater access and easier cleaning.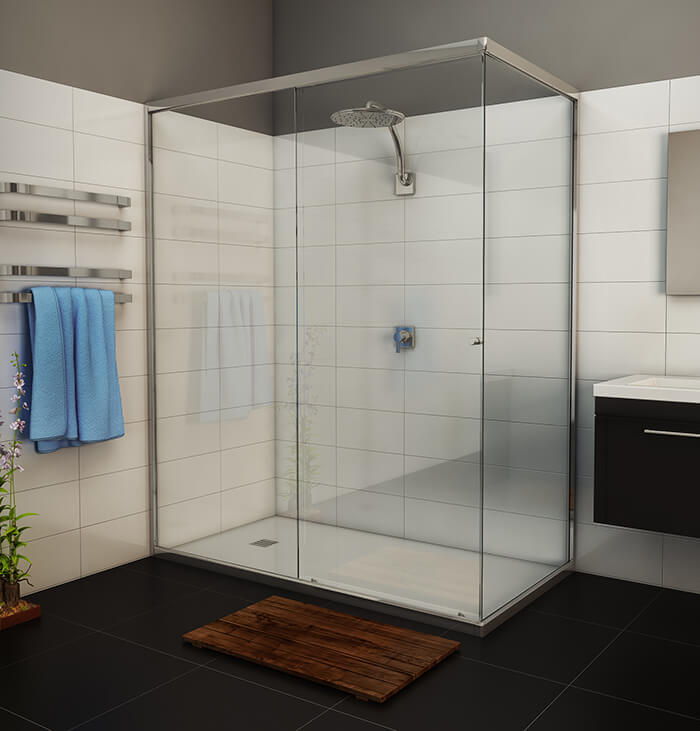 FEATURES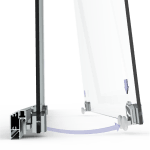 the bottom guides can be disengaged to clean between the shower door and fixed elements
rollers under the sill minimise friction, providing smooth operation of the door
extremely resistant to water escaping as the door sits below the sill
specially designed stop blocks prevent the door from opening or closing while in use
soft moulded stops prevent the door from slamming open or shut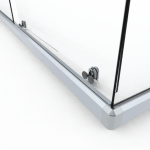 ideal for large openings between walls
the slimline, semi-frameless design conceals the mechanism and components
available in Bright Silver, Matt Natural and Pearl White to blend in with modern bathroom design
accessories are chrome plated and blend in with modern bathroom décor and provide a subtle contrast to the White and Matt Natural
easiest sliding shower to install
corner entry options available for smaller shower enclosures in confined areas
return panel can be frameless or framed to suit the application
slimline frame for mounting over a bath or hob
roller carriages allow for 10mm adjustment to take up over/undersized glass
versatile two part corner stake allows for mitre cutting or square cutting

FINISHES